How to Give Online
To give to Triune Baptist Church online though our website, just click the blue Give button in the menu bar at the top of the screen. If you need some help your first time, you can click the button below to download step-by-step instructions.
Please note that you cannot contribute to the Building Fund online. Contributions to the Building Fund should be made by check.
Or you can watch this helpful video to learn more about the procedure:
Giving via the Mobile App
To use the Church Center mobile app, download the app to your iPhone or Android phone by clicking the appropriate link:
Once the app is installed, open it and set it up. You'll need to connect your app with our church and then provide some user information as well as your credit card information. At the end of the set up, you will be able to give your first donation. If you think you might need some help, click the button below to download step-by-step instructions for setting up the app on an iPhone. (Instructions for Android are very similar.)
Giving via Texting
You can text any amount to 84321. The first time you text, you will have to set it up by selecting Triune Baptist Church, supplying your email address for the receipt, and giving your credit card information. Watch this helpful video to see how easy it is:
How to Specify a Particular Fund
When you text an amount, the donation goes into the General Fund automatically. If you want to specify a different fund, type the amount of the gift followed by the name of the fund as shown in the following examples: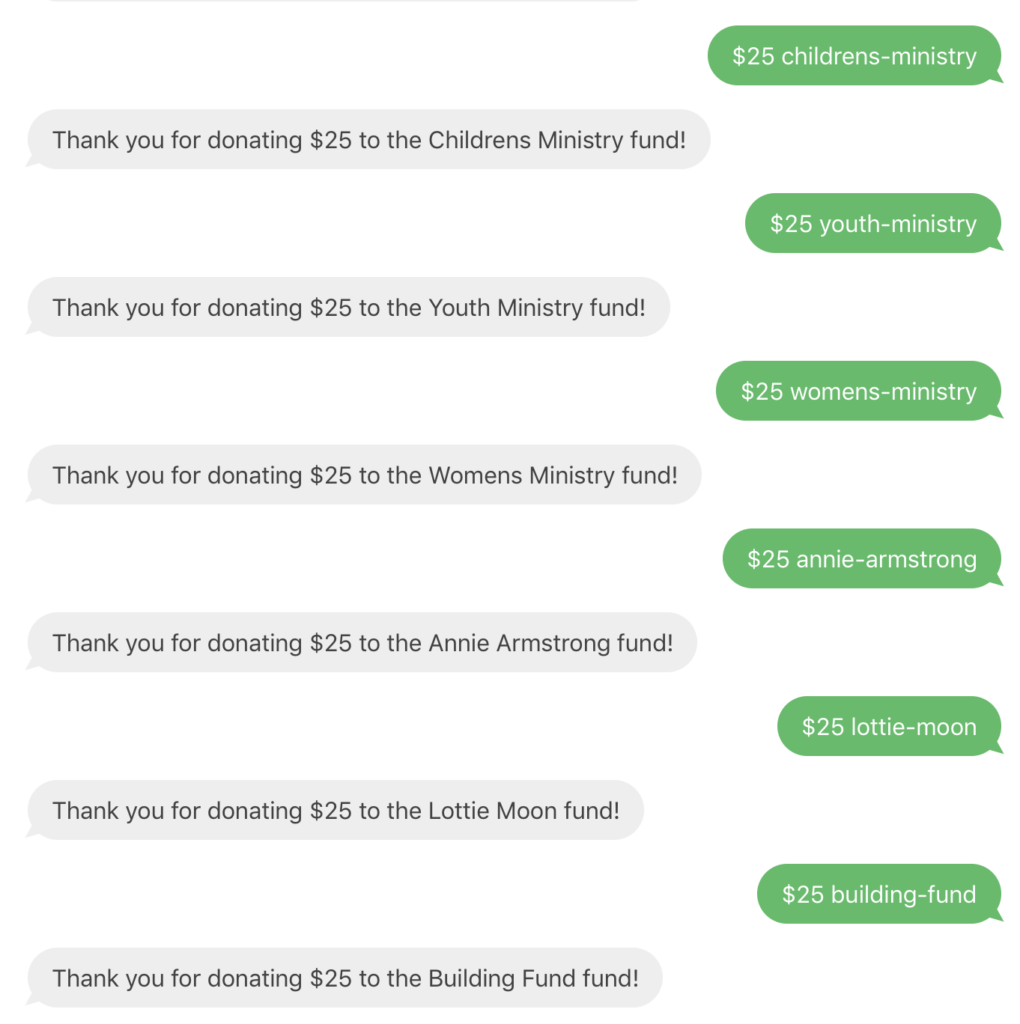 * Standard message and data rates may apply.